Shauna A. Wekherlien,  CPA (AZ),  Masters in Taxation,  Certified Tax Coach,  "Tax Goddess"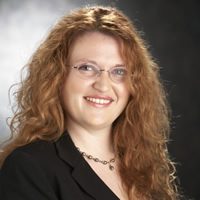 Shauna Wekherlien, CPA, MTax, CTC is the owner of Tax Goddess Business Services, PC. She is a Certified Public Accountant (AZ), has her Master's Degree in Taxation from Arizona State University, and is one of the elite Certified Tax Coaches in the USA (1/5 in AZ currently) trained to lower your taxes to the bare legal minimum. She is an author, speaker, investor, and a highly sought-after tax strategist whose reputation has been built on 16+ years of experience and implementing innovative tax solutions for individuals and businesses alike.
Shauna has been featured on many news and radio stations (CBS, NBC, FOX, ABC, Sonoran Living, The List, KFNX, KFYI, etc) as well as in many written publications (CNNMoney, The Arizona Republic, Phoenix Women, AZBiz, etc). She has won multiple awards for her ingenuity, leadership, and strength as a female leader in Arizona. She is highly active in the Scottsdale community, sits on Boards for professional organizations, as well as donates time and resources to the local Arizona animal shelters and societies. She is an educational Tax Professional who loves to see the light bulb turn on for those she teaches, mentors, and guides. She truly is a "Tax Goddess."
Shauna's background is in:
High Wealth Financial Planning Management (KPMG),
Small Business Tax Strategy and Planning (American Express – Tax & Business Services), and
Wealth Transfer and Business Entity Strategy.
Her areas of expertise include:
Tax structures and partnerships / S-corporations (How to Setup, Deal with, and Operate S-Corps, Partnerships, Sole Proprietorships, and C-Corps)
Cash flow / entity fund management (Making sure your bottom line is as high as possible!)
Real Estate Transactions (Foreclosures, Short Sales, Investing, Fix & Flips, Real Estate Professional Status)
LLC management (Determining how to move money between entities for the minimum tax owed or largest refund possible!)
Shauna is available to speak for your organization or at your corporate event.  Click here to see Shauna's Speakers Profile or book her for your event here.
She speaks a little bit of Spanish, loves to Travel, and has 3 dogs, Thor (her horse), Mavi (Shy one), and Shade (the Baby) who are her favorite little "monsters."
Shauna Wekherlien
CPA, Masters in Taxation, Certified Tax Coach, the Tax Goddess
Office: 602-357-3275
Direct Business Cell: 480-823-7038
Email Shauna – note that email is ALWAYS the best way to reach Shauna
Tina Wahl, Head Bookkeeper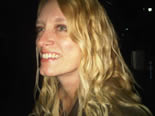 Tina Wahl has worked in the accounting field for nearly fifteen years. While her specialty is bookkeeping, she is also very knowledgeable in the areas of sales and use tax, payroll, and tax preparation. She lives in the West Valley with her talented and artistic husband. She is the proud parent of two sons in college and four very spoiled, rescued dogs. In her spare time she loves writing, cooking and hiking.
Tina Wahl
Bookkeeper
Office: 602-357-3275
Direct Business Cell: 480-823-7079
Carol Meihsner, Bookkeeper
Carol has over 25 years of bookkeeping, HR and administrative experience as both a business owner and employee.  She moved to Arizona from Illinois in 1984.  She has one husband (a chef), one daughter (in San Francisco)
and one old dog (15).  She enjoys fine food, the Desert Botanical Garden and reading.
Business Cell: 602-357-3275 – ask for Carol
Steve Welker, CPA
Steve has been a CPA for over 30 years and loves to camp.
Steve Welker
CPA – Tax Preparer
Office: 602-357-3275
Direct Business Cell: 602-578-9864
Victoria McCormack, CPA

Victoria has two grandsons that she adores and loves crazy socks.
Victoria McCormack
CPA – Tax Preparer
Office: 602-357-3275
Direct Business Cell: 602-524-4452
Gail Friend, Head Administrative Assistant
Gail has over 20 years of customer service and admin experience. She is a native of Arizona, has two daughters, three grandkids and too many cats. In her spare time she enjoys sewing, drawing and designing jewelry.
Business Cell: 480-823-5336
Gwen Hembrock, Intakes Administrative Assistant
Gwen has over 20 years experience as a microelectronics and system design engineer in digital imaging, primarily for high-speed print systems.  She has additional training and experience in
 technical writing, computer programming, and fiction writing.  Located in Redondo Beach, CA, she continues to write, program, and follow the game industry, space exploration, and biotechnology with particular interest.
Business Cell: 480-823-9617
Jennifer Linderoth, Marketing Administrative Assistant
Jennifer's background is in clinical psychology and she currently resides in Belize.  She loves travel, dogs, and adventure.